---
grimner Coming from Sweden, they sing in their own language and lyrics, especially in this fourth album released on November 18th, 'Urfader', They recreate the entire fascinating universe of Norse mythology and the most primitive legends of Viking culture wrapped in a powerful combination of power metal, folk and extreme metal. A Mariano Muniesa This offer especially caught his attention and therefore he did not hesitate to contact the singer and guitarist. ted sjulmark to let you know more details.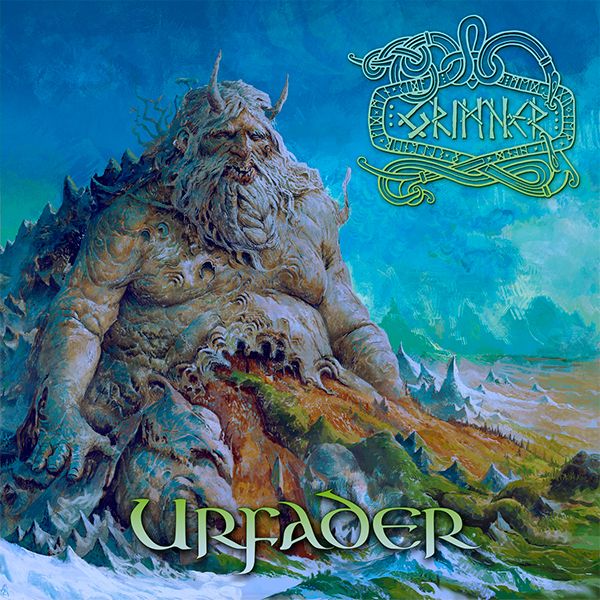 What do you think is new in this 'Urfader' work compared to the previous ones and continues musically from your previous production?
"I think the fundamental change came from production. We have always been very meticulous while recording our albums, paying great attention to all the details, but with this album, we went one step further in this regard. As a producer, Jakob Hermann was excellent and the mastering for which Jacob Hansen was responsible gave it a plus of quality, strength, energy while creating an immersive and intense atmosphere that we couldn't get before. but we are also happy with those albums and of course we defend them. We learned a lot by working in a different way."
"The earliest Norse mythology believed that our planet was created when Odin and his brothers killed Ymer, and that he created the earth from his body, the sea from his blood, the sky from his skull, mountains from his bones, the earth from his hair, forests, clouds from his brain, and the world of humans from his eyebrows, Midgård"
By listening carefully to this piece, some songs I think they stand out especially, considering the living thing above all else. One of them is "Där Fröet Skall Spira". What can you tell me about him?
"The lyrics are about the belief in the oldest Norse mythology about the origin of the world, according to which our planet was created when Odin and his brothers killed Ymer, and they created the world from his body, and the world from his blood. sea, sky from his skull, mountains from his bones, forests from his hair, the world of clouds and people from their eyebrows Midgård is the place where the seed of humanity will sprout. Hence the name of the song means "Where the seed will germinate". Musically it has a very complex drumming, very present, marks the rhythm throughout the entire song and the melody is on the one hand very splendid but very dark on the other hand".
I repeat the question about "Elftevisan". What inspired you to make this song?
"This was the first song we wrote for this album. We recorded the first working demo of "Elftevisan" that we made two and a half years ago. The lyrics describe Helheim, a cold and dark place dominated by the goddess Hela, who would become something akin to the Satan of the Christian religion. Helheim is the hell where the souls of criminals and cowards go. Musically, it's very direct, but also has that dark and gloomy vibe typical of a hellish place, with very elaborate choruses in the middle. I'm glad you like it, it's also one of my favorites on the album."
Being Swedish and incorporating Scandinavian mythology-related themes in your aesthetics and lyrics, it's inevitable that you associate yourself with what is commonly referred to as "Viking Metal." Do you identify yourself with that "label"?
"We don't like it. Obviously, our music is basically heavy metal, but many influences from the Scandinavian people carry legends from our mythology and are closely related to the epic of the Viking world. But musically, I think Grimner has acquired a personality of his own over the years, I don't think our music has much to do with for example Korpiklaani or Amon Amarth.
What plans do you have for presenting this album live?
"We are now fully in it. Our booking agent is trying to close some festivals for next summer and we will do some promotional concerts in Sweden and Norway when the album comes out. And maybe we can join a group package to tour Europe as the opening act".
Listen to Grimner on Spotify:

#Interview #Grimner #music #Korpiklaani #Amon #Amarth